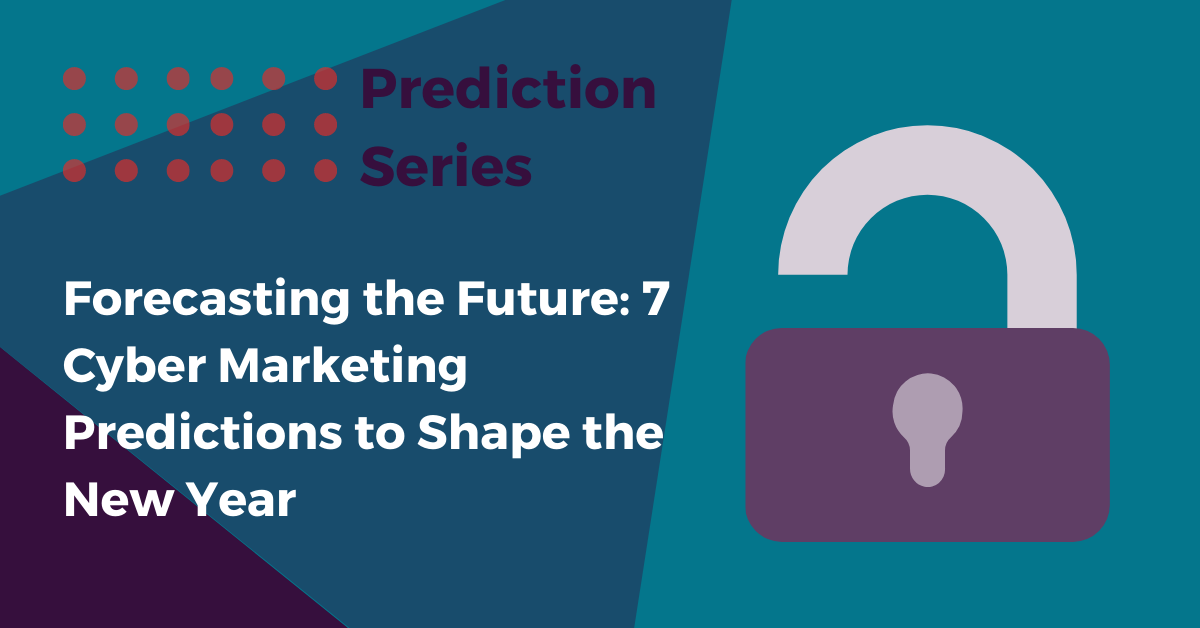 To say 2021 was a disruptive year would be putting it mildly. The coronavirus pandemic wreaked havoc across industries and the PR and marketing world was far from immune. While we may have emerged fairly intact compared to industries like travel and hospitality, the security world was not untouched by the impact of COVID-19, and we'll likely feel the ramifications for years to come. That said, rather than dwelling in the turmoil brought by this past year, it's important to look ahead and focus on the future. So what does 2021 have in store for the cyber marketing world? Here's my take.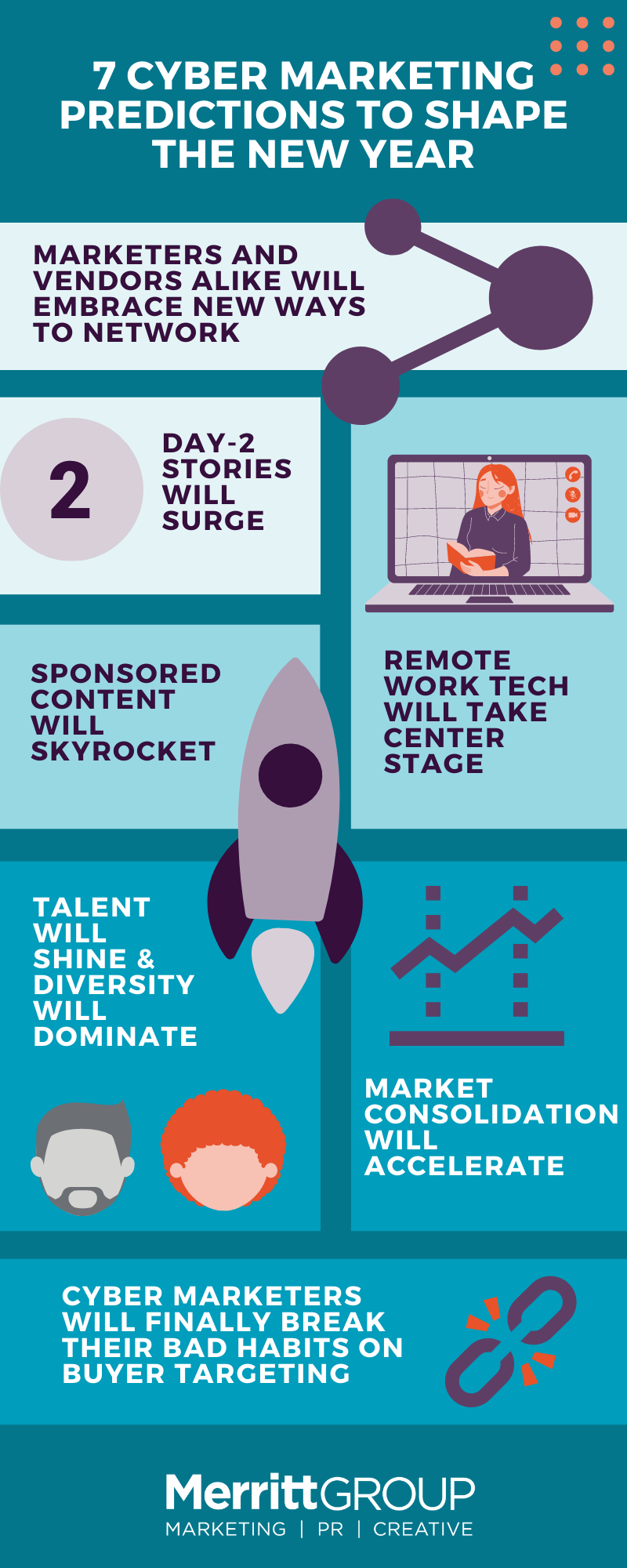 1. Market consolidation will accelerate
I expect we'll see marked consolidation over the next year, with security powerhouses acquiring startups to expand their capabilities. While M&A activity picked up speed over the past few years, the economic uncertainties of 2020 and months to come will likely accelerate things even further. This will require cyber marketing pros to get super targeted in their outreach and continue to find new ways to differentiate their clients' message while also building marketing buzz for to become prime acquisition targets in 2021 and beyond.
2. Marketers and vendors alike will embrace new ways to network
With RSA 2021 already having announced it will be 100% virtual next May, it's clear security industry events will continue to look a lot different in the coming year. While we're still holding out hope for Black Hat 2021, I think we're unlikely to see any massive gatherings which means security vendors and cyber marketers will have to rethink relationship building tactics, especially to find new prospects and execute on lead nurturing to drive sales. Happy hours in Vegas and San Francisco will be replaced by more Zoom lunch and learns, webinars and virtual events.
3. Cyber marketers will finally break their bad habits on buyer targeting
Cyber marketers need to really put an emphasis on the right targeting and account-based marketing in 2021. With virtual events being a "hit or miss," marketers and sales execs should focus on finding the right targets and avoid spraying and praying email blasts to anyone and everyone who may look like a security decision maker. This tactic is a pet peeve of top cyber execs and, according to our "Marketing and Selling to the CISO: 2020 Edition" report, more than a quarter of CISOs surveyed say that a phone call from an uninformed sales rep will ruin any chances that rep had of building a relationship. Taking the lazy route can absolutely burn bridges before they are even built.
4. Day-two stories will surge
With newsrooms shrinking and reporters unable to cover every single breaking vulnerability and breach, it's likely we'll see a shift towards "day two" deeper dive threat coverage versus the ambulance chasing we've become accustomed to over the past few years. Rapid response, aka trendjacking, will falter in favor of more targeted investigative pieces and feature-rich stories citing sources with insider knowledge on new threat trends and attack vectors.
5. Remote work technologies will take center stage
It goes without saying that the surge and persistence of remote work will give cloud security vendors a leg up on the competition. These technologies will become more relevant than ever before, with countless opportunities for SaaS, SASE and other related vendors to insert themselves into key industry conversations and establish their subject matter experts as go-to thought leaders as we embrace "the new normal."
6. Sponsored content opportunities will skyrocket
Though some virtual events saw success in the wake of COVID-19, the reality is that the ROI for vendors does not justify the spend. With in-person events unlikely to be in the cards for 2021, I expect we'll see budgets diverted from events to various forms of paid content as vendors try to break through the noise and stand apart from their competitors. Whether webinars, surveys, or sponsored content, the balance of paid versus earned is likely to shift in the coming year.
7. Talent will shine & diversity will dominate
A silver lining of the pandemic: with organizations embracing remote work, vendors will have the freedom to recruit talent regardless of geography, allowing the industry to finally make headway on what has been a persistent shortage. New industry thought leaders will emerge and we'll see more diverse perspectives than ever before.
From reimagining networking to a focus on deep-dive threat coverage and a surge in paid content, the coming year has the potential to shake up the security marketing world more than ever before.
Struggling to map out your marketing and PR priorities as we look ahead to 2021? Learn how Merritt Group's Security Practice can help you strategize. After all, the New Year will be here before we know it!