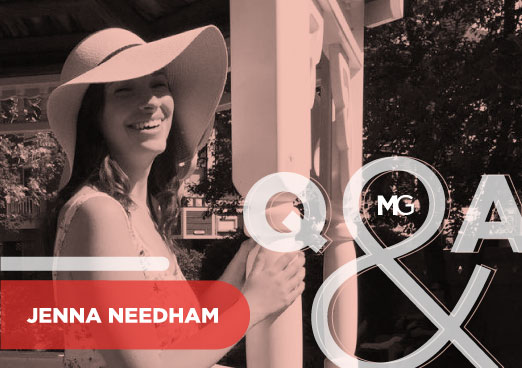 What do you do at Merritt Group?

I'm an account coordinator in the Government Practice group.
What's your greatest moment — whether in work, school or marketing/PR — so far?
One of them was my first time pitching while I was a communications intern at K12 Inc. I had never pitched before so I was extremely nervous, but I did secure a media placement! It was a great feeling and still is every time I secure an opportunity.
Who do you love to follow on Twitter or Instagram and why?
The first person who comes to mind is Joe Keery, who plays Steve Harrington in Stranger Things. I'm a huge fan of the show, and his Instagram is just full of really random, funny posts and stories.
What's your favorite piece of technology?
My Xbox One! I've been playing video games since I was a little kid. Oh yeah, and you can stream Netflix, so I'd say it basically has everything a person would need.
What's your favorite thing about living in the Washington, D.C., area?
I grew up here so I'm familiar with the area, but it's awesome that there are always new events, venues, and pretty much anything else you can think of popping up. There's really something for everyone.
What do you love to do when you are not working?
I'm really up for anything! I've always loved movies, so one of my favorite things to do is go see those. I like to kayak, go to concerts, explore the D.C. area, travel, etc.
What's the best book you've read recently?
I'd say It by Stephen King. I will say I'm really conflicted about how it ended, though…
What are your podcast recommendations?
My favorite podcast right now is Getting Curious with Jonathan Van Ness. I think he's hilarious, but you also get to learn from experts about whatever he gets curious about that week, so there's anything from understanding the opioid crisis to what it's like to do a triple axel.
What's your favorite Merritt Group memory?
I have a few, but I'd say the Government Practice group's offsite activity stands out the most! We got to go to Escape Room Live in Alexandria and a happy hour, where we all got to know each other better. It was really fun!
What's one thing you can't live without?
Probably candy or anything sweet. At any point in time, I have a good amount of candy in my bag, my desk or my pocket…